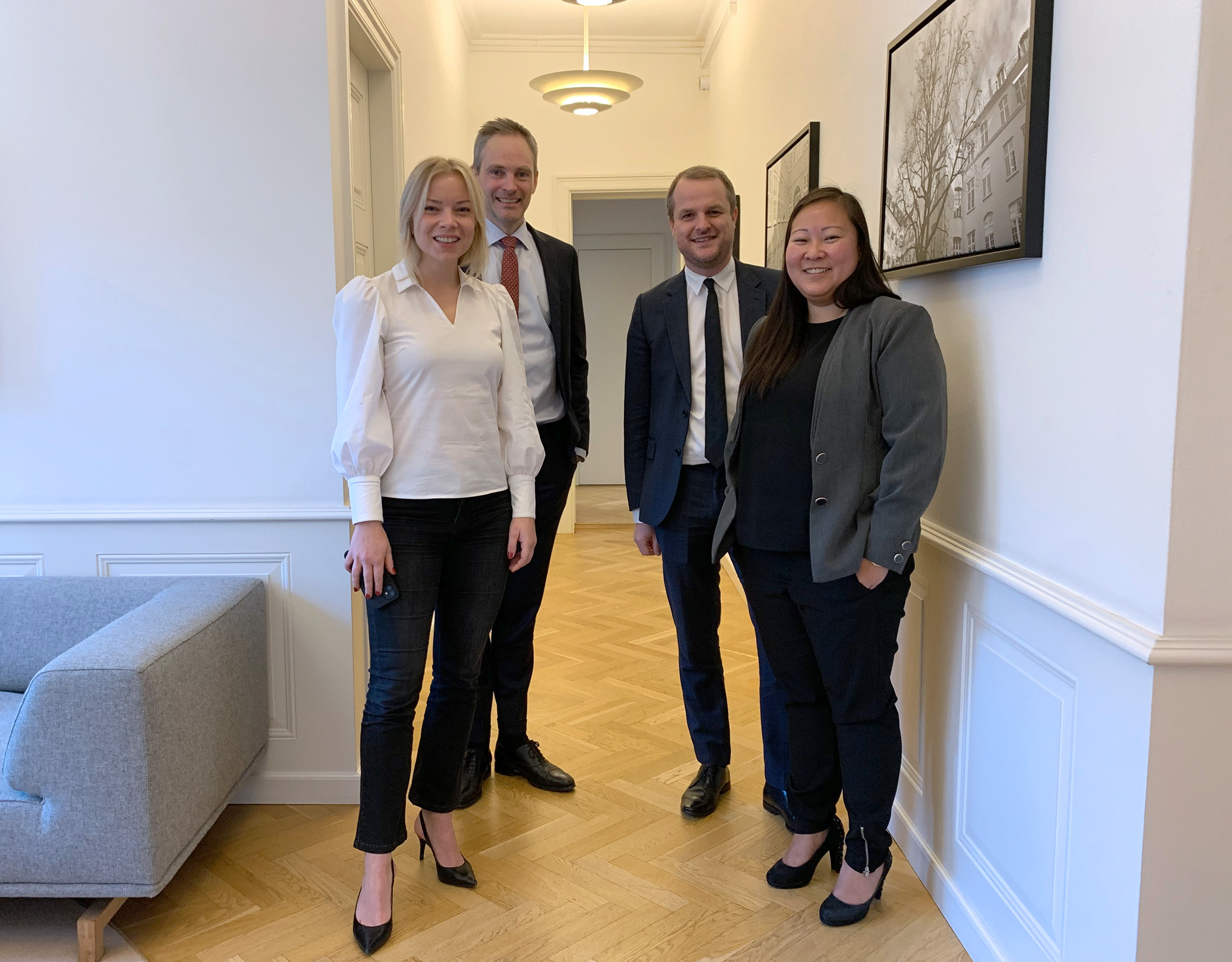 02.01.23
It is not every day that we have the pleasure of celebrating the promotion of as many as four attorneys at the same time.
However, that is the case this week as our attorneys Casper Lindholm Dam, Rune Ravnsbjerg Rosenberg, Laura Hyang Kroer Madsen and Lisbeth Skytte have just been promoted.
On 1 January 2023, the following promotions took effect:
Besides being "super representatives" of Skau Reipurth and our core values, these employees are being promoted in recognition of their professionalism, dedication and achievements.
CEO Kjeld Rask states:
It has been a pleasure to follow and support the steep performance curve of our associates. We are, of course, looking forward to continuing our good collaboration and as we congratulate them on their promotions, we thank them all very much for their efforts.  At the same time, it is important to emphasise that, in Skau Reipurth, we are a team, and we have many highly skilled employees besides those who have just been promoted. Our growth — and the results we deliver — is naturally attributable to all our competent employees.
The promotions of the attorneys will in the days to come be celebrated by the respective teams.