May we help you become the best version of yourself?
We have a strong focus on you and your development, tailoring an ambitious learning process that matches your professional standards and your ambitions.
We promote diversity and flexibility and, at the same time, combine the very highest professional standards with a strong and inclusive culture of collaboration that focuses on solidarity.
Your personal and professional development is important – to us, too. You may therefore expect to be challenged and gain insight, both professionally and personally. This is, in our view, the foundation for training and maintaining the sharpest minds and for becoming the best version possible.
Skau Reipurth is an ambitious team of secretaries, students, assistant attorneys and attorneys, as well as our professional business and management support.
Our employees are our most important resource. Their sharp minds and dedicated efforts provide top-of-class advice and results. We trust that our skilled colleagues take on the necessary responsibility and provide the advice our clients need.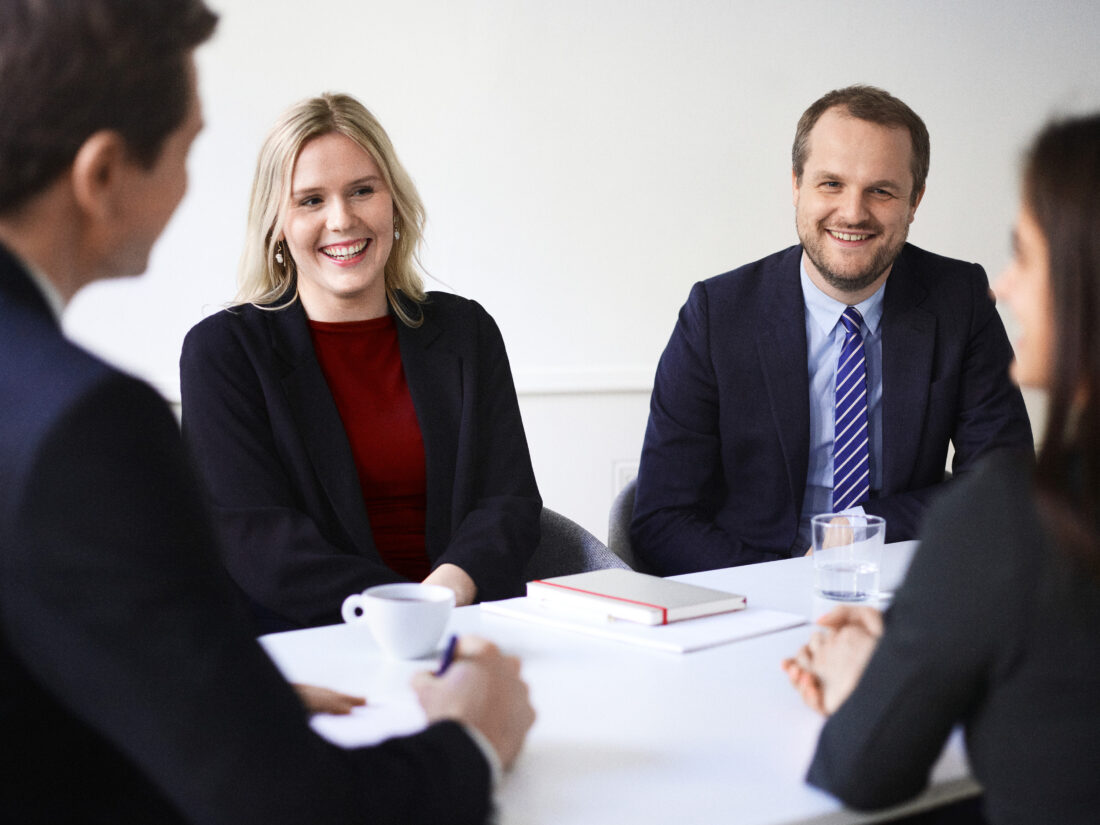 We want a strong community where, together, we create a special sense of belonging, and a culture where we take responsibility, show respect, help each other and where everyone strives to reach the next level.
We are ambitious, thorough and take a holistic approach, and we demand quality work from each other. At the same time, we aim to give each other space to unfold our unique talent.
Together, we are Skau Reipurth, and it is our culture that makes us special. Nonetheless, there would be no culture without all the talents of Skau Reipurth. With us, culture and people go hand in hand.
Our values form the basis for our actions, and this is obvious to anyone cooperating with us.
At Skau Reipurth, we help each other produce the strongest results together. We prioritise being together, we trust each other, and above all we have fun together. Our teams are made up of people who all contribute crucial skills to ensure our long-term competitiveness – both professionally and socially.
Several times a year, the entire firm gets together, for example, for our internal summer and Christmas parties as well as 'Lounge 37' (our annual summer reception for colleagues, clients, business partners and other friends of the house). Every quarter, we prolong our Friday afternoon get-together, and, every Friday, we meet to round off another good week.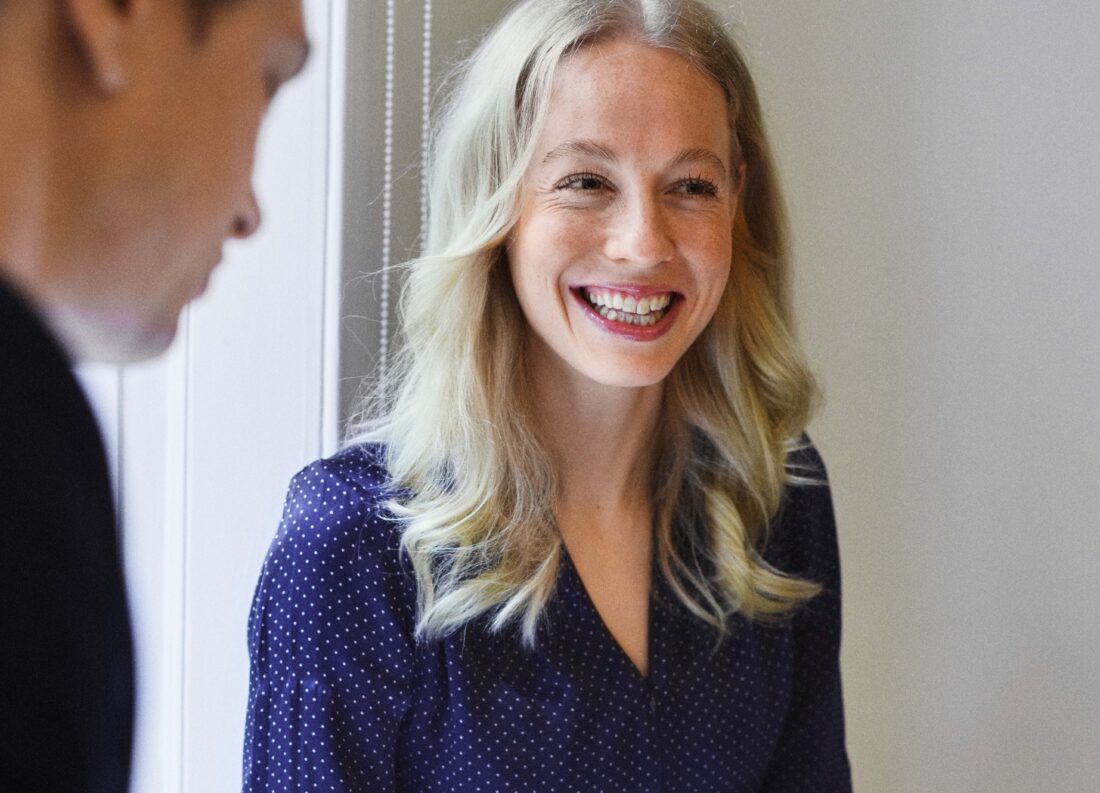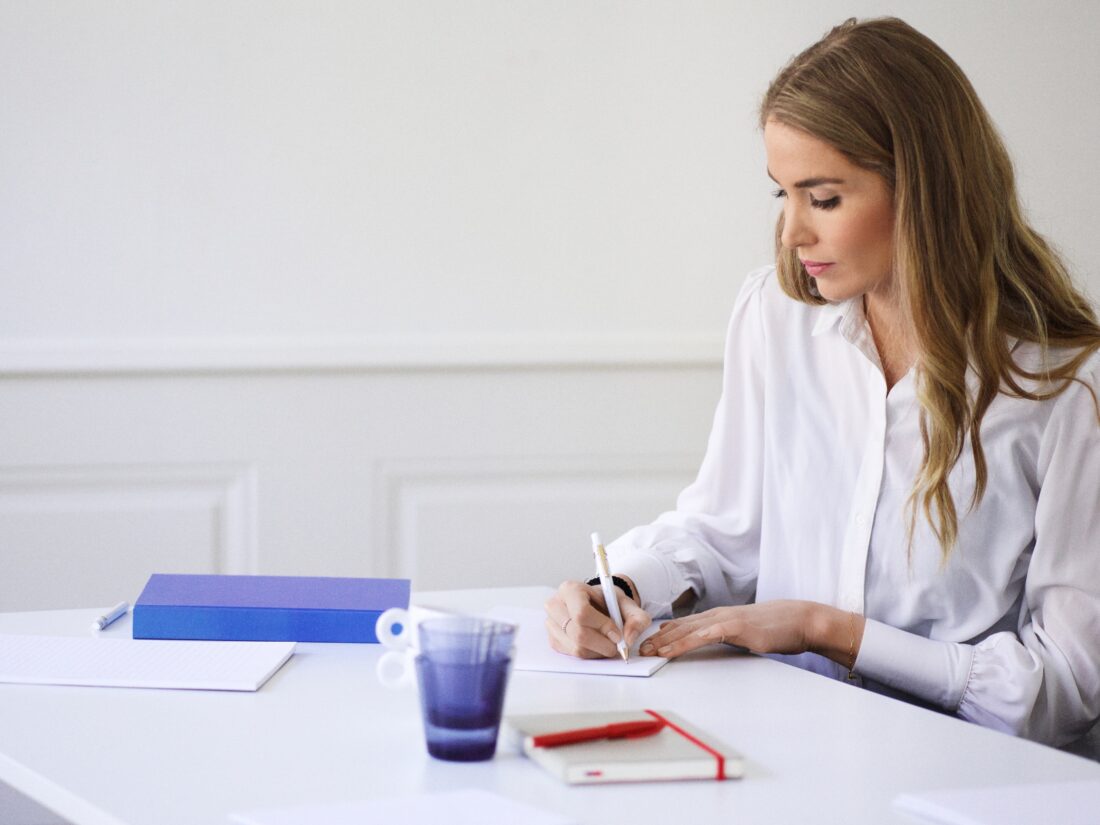 At home at the office or at the home office? With us, you will have a flexible day, adapted to you and your priorities. We do not have a 'one size fits all model', and we will always match our expectations with each employee. This requires that you tell us of any specific requests you may have; the responsible partner and our HR department will then attempt to make it work in practice.
We promote and believe in the diversity of people, and we have a performance culture – but it is not 'move up or move out'.
Our ambition is to support you in your life, and we know that flexibility is important for performing in the best possible way – both at home and at work – in order to become the best version of yourself.
We are located in a historic building at Frederiksstaden in the central part of the city. Our intention is to offer personal undisturbed offices with partitioning to everyone, and, as a general rule, the door is open, unless concentration is required. Of course, we respect that, too.
We live off talent and skilled employees as they are the ones advising our clients. At our firm, you will be involved at an early stage, be given responsibility and learn to advise at the very highest level. Our employees make us unique. That is why we are always interested in hearing from dedicated and talented candidates who want to help set the standard for the industry – and make us even better. Send us a solicited or unsolicited application here and learn about the exciting challenges that await you at Skau Reipurth. You may also read about the process – from the moment you apply and are invited to an interview until you are employed and start working at Skau Reipurth.
Maybe your dream job is with us?
Choose your position:
Student / legal internAssistant attorneyAttorney / senior associateLegal secretary
Skau Reipurth has a flat organisation, guaranteeing influence, a voice in decisions and responsibility. We collaborate and help each other so that together, we achieve the strongest results. We constantly focus on the development and further development of our employees' professional and personal competencies, as these are crucial factors for developing our skills, our clients and our firm.
Knowledge and advice are something we give to each other – both on a day-to-day-basis and in more formalised contexts. The better we are individually, the better we are together.
Regardless of role, area of responsibility and experience, our goal is to support your development. We do this through dedicated leaders, training and culture, as well as certifications that match your ambitions and goals, both professionally and personally. In this way, we produce the strongest results – every time.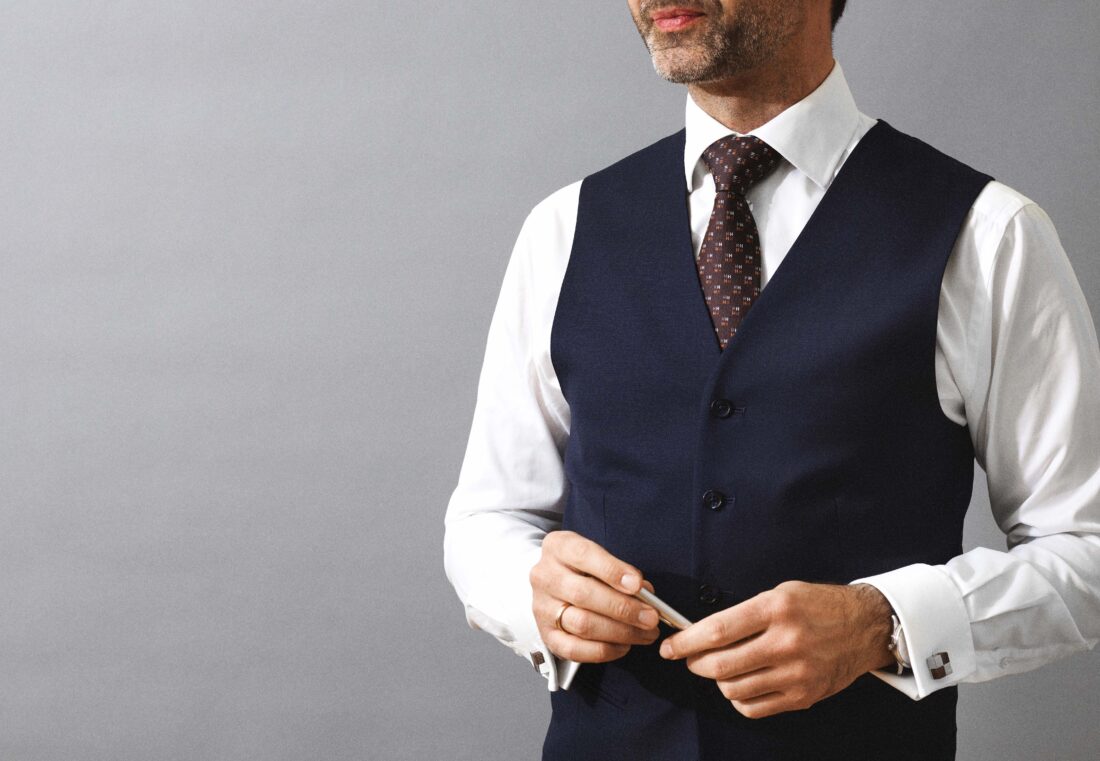 At Skau Reipurth, we want to create the best possible framework for each individual employee to ensure balance between their personal life and career. We believe that we can increase efficiency and commitment as well as attract and retain employees when the individual employees have the flexibility and framework to achieve results in their own way. We believe that freedom, flexibility and trust provide the basis for people to unfold their potential – and create a life in balance, even when we are busy.
We have a holistic approach to our employees. That is why we focus on work-life balance with time to enjoy your personal life too. One of our most important objectives is to motivate and involve you as a valued employee and create a working environment that focuses on your development, based on mutual openness and respect. It is also important to us that we provide the opportunity to pursue an ambitious and transparent career path for those who wish to do so.
Attractive working conditions at Skau Reipurth:
Become part of a culture where job satisfaction is key, and well-being a top priority. Job satisfaction receives high scores in our annual engagement survey.
Quickly become part of Skau Reipurth with an onboarding programme tailored specifically to you which supports inclusion, development, performance and your career from day one.
Experience flexible career paths, where you can shape your career based on your interests and strengths, your level of ambition and where you are in life.
Put together an attractive pension package in collaboration with our pension provider, Danica Pension. 4.5% of your gross salary must be paid towards your pension.
Social connectivity and fuel for the brain at our breakfast on the first Friday of each month, (organic) snacks during the day, a delicious lunch, and dinner arrangement if it fits into your schedule.
Get access to our private gym and shower facilities with the option of personal training and a physiotherapist associated with Skau Reipurth.
Experience visible and attentive leaders, who will motivate you and help you develop every day through influence, responsibility, ambitious goals and clear feedback.
Gain influence in a flat organisation where increased involvement in decision-making is encouraged and where initiative is highly valued.
Experience a strong sense of community in a culture where we know each other, help each other to become the best versions of ourselves and have high ambitions for ourselves and others.
Never stand still. We focus on your competence development and offer internal and external courses which will boost your personal and professional development in your own "learning journey".
Create balance between your personal life and your career with the options we offer and create security for you and your family with our insurance packages – including health insurance which the family in your household can benefit from.
Get an attractive maternity/paternity scheme. At Skau Reipurth, we offer 24 weeks of maternity/paternity leave with full pay for mothers, fathers, co-mothers, co-fathers and adoptive parents.
We take pride in our work and are grateful for the trust our clients show us by selecting us to represent them. It is an overriding ambition of ours to create value for our clients and to be even better than yesterday. That is why I am part of the Skau Reipurth team.
Frederik Kromann Jespersen
Partner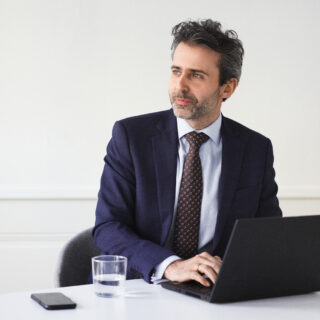 Work-life balance means everything to me. On the one hand, we have high ambitions on behalf of ourselves, each other and our clients. On the other hand, we want to make sure there is room for having a life both inside and outside the office. That is incredibly important to me.
Elisabet Hisako Anastasia Bjarkmann
Former Assistant Attorney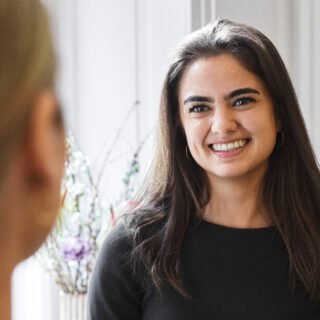 We never stop learning, and as a senior associate at Skau Reipurth, I am constantly being challenged and given concrete feedback and independent assignments. And everything is adapted to my level of ambition.
Casper Lindholm Dam
Attorney of the Danish High Courts, LL.M., Associate Partner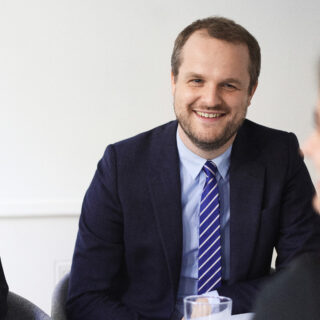 Even as students, we are assigned responsibility, and the difficulty of the tasks increases in line with our seniority, ensuring that, during our time of study, we become well-equipped to occupy the role of assistant attorney. We learn in a safe environment with the firm's attorneys and partners acting as valuable sounding boards.
Amanda Hauge Madsen
Assistant Attorney (former Legal Intern)
At Skau Reipurth, it is possible to be both a senior associate and stimulated intellectually, while at the same time giving priority to my family life and leisure activities. This calls for an understanding leader, flexible working hours and challenging work assignments.
Sofie Precht Rosenfalck
Former Attorney, Senior Associate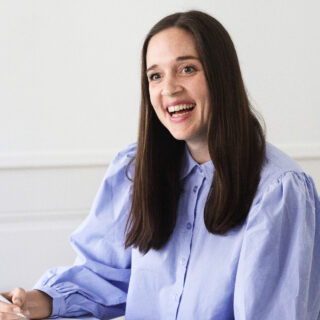 We have a unique culture and a strong sense of solidarity that we cultivate and develop with care. We collaborate and help each other so that we achieve the best results. We are close and prioritise being together – and at the same time we have great fun.
Nikolaj Byriel-Øvall
Attorney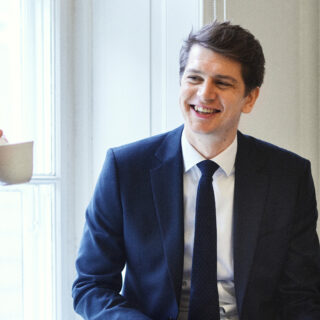 Vacancies
If you share our vision of a law firm that is recognised for its professional standards, dedication and results, and if you want to become part of a competent team of attorneys, we would like to hear from you.